News
The Birth and Decay of Language
Center for Advanced Studies talk series organised by Marianne Pouplier and Jonathan Harrington.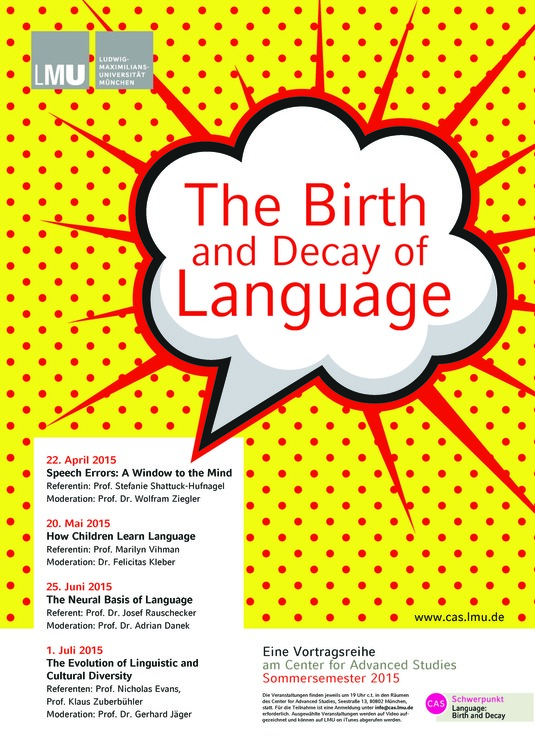 The poster as a PDF (980 KB).
Gestural coordination within and between speakers in first language acquisiton
LabPhon14 Satellite Workshop, Tokyo, 28th July 2014, jointly organized by Felicitas Kleber (IPS, LMU) and Mary Beckman (Ohio State University, USA).
Anneliese Mayer Award for Mary Beckman
Professor Mary Beckman from Ohio State University is among the winners of the Anneliese Maier Award. The Alexander von Humboldt Foundation honors renowned scholars in the humanities and social sciences who wish to pursue long-term collaborations with colleagues based in Germany. Mary Beckman was nominated for the Anneliese Maier Award by Jonathan Harrington. She will come to the IPS Munich to take part in various projects and initiate new cooperations.
2nd Workshop on Sound Change
Jonathan Harrington and Mary Stevens organised the 2nd Workshop on Sound Change which took place at Kloster Seeon, Bavaria, Germany, from May 2-4, 2012.